Yogic: Tantric: MagicHugs. September 17, 2019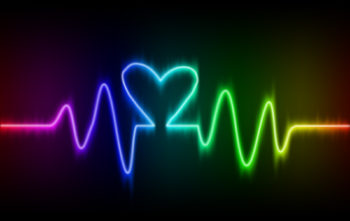 Warm, welcoming arms; soft, snuggly bodies. Connection, intimacy, care.
This workshop is about the amazing power of the hug. It's also about nourishing and nurturing ourselves, finding peace and freedom, and giving our spirits a chance to lift and maybe even soar.
A cuddle/hug releases an energetic response in our body, so we'll combine some very gentle yoga, movement, meditation and touch to explore how one of the most fundamental and natural of physical connections can fire up our inner fizz and open the way to a tantric experience.
No booze, no chems… just energy, warmth and generosity!
Who is this event for?
18+ men who are reasonably fit and flexible.
How does this differ from other events?
Many events focus on touching with the hands… this is a bit different: it will include body to body, skin to skin touch but with the focus on reaching for the heart and spirit, not on sexual energy. This might sound very worthy and serious but there's plenty of room for fun and smiles too.
NOTE: This event is NOT for you if
• You're uncomfortable being naked among other men
• You're uncomfortable being touched by other men
• You're looking for an orgy
When: Tuesday, September 17, 2019. 7pm-10.15ish pm. Please be prompt, as late-comers disrupt the class for everyone else.
Where: Neal's Yard Meeting Rooms, 14 Neal's Yard, Covent Garden, London WC2H 9DP.
If you're in Neal's Yard, facing Neal's Yard Remedies (not the Neal's Yard Therapy Rooms), the Walk-in Back Rub kiosk is to the left and the (sage green) door for the Meeting Rooms is to left of that.
https://goo.gl/maps/DXRBG1tRKiB2
How many: 16 men only, so get in quick. Places must be booked and paid for in advance.
How much? On-the-day price (bookings close at 5pm): £45. [nicepaypallite name="YTMH Sept1719″ amount="45″]
Cancellation: If you cancel 14 calendar days or more before the event, you'll receive a full refund of the amount you paid.
Cancel between 14 and seven calendar days before the event, refund of half amount you paid.
Cancel seven calendar days or fewer before the event, no refund.
Please bring: Your yoga mat, a bottle of water and a towel big enough to wrap around your waist.
If you have any queries, please email me at altogether.yoga@gmail.com