Classes, 1-2-1s etc
Altogether Yoga classes are now closed. Ian R (www.nkdyoga.com ian@nkdyoga.com) has classes on:
alternate Wednesdays, 7pm in Vauxhall, London
alternate Thursdays, 7.30pm in Islington, London
I'm still available for: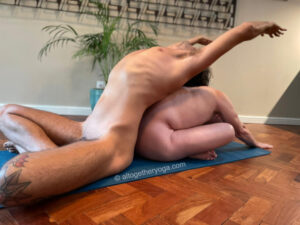 One-to-one
Couples/partners
Mates
Small groups
I specialise in partner yoga. email me (Nickles) at altogether.yoga@gmail.com
I also run yoga and tantric energy retreats: click on Home and scroll to the bottom of the page.