Tantric: MagicWand. April 21, 2020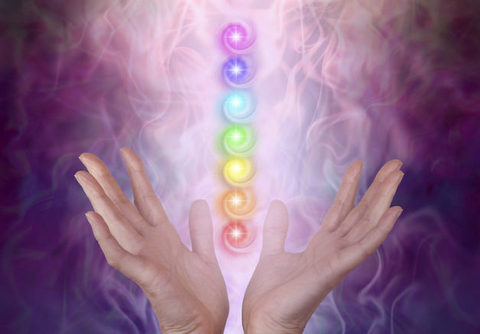 A combination of touch, tantra, yoga and movement designed to chase away Tuesday night blues and lethargy, to replace them with a bit of fizz and giggle that will carry you through to the weekend, offer delicious connections and intimacy with other men and give you a feeling of wellbeing, maybe even of bliss.
No booze, no chems… just energy!
Who is this event for?
18+ men who are reasonably fit and flexible. You should be able to sit/kneel comfortably on the floor with both hands free for massaging.
How does this differ from other events?
We'll get naked, use movement and breathing techniques to get our bodily energy buzzing, then move on to amplify those energies (sexual and otherwise) by exploring penis massage. There are more than 30 different techniques for this type of massage but it can take only a few to make you feel like you're flying and experiencing something that truly lifts the spirit. Retaining the energy created, spreading it through your body and using breathing techniques can bring you remarkable sensations. This event is designed to be fun and friendly.
NOTE: This event is not for you if
• You're uncomfortable being naked among other men
• You're uncomfortable being touched by other men
• You're looking for an orgy
When: Tuesday, April 21, 2020. 7pm-10pm-ish. Please be punctual, as arriving late disrupts the session for everyone else.
Where: Neal's Yard Meeting Rooms, 14 Neal's Yard, Covent Garden, London WC2H 9DP
The (sage green) door for the Meeting Rooms is to left of The Walk-in Back Rub kiosk, opposite Hair By Fairy.
https://goo.gl/maps/DXRBG1tRKiB2
How many: 18 men only, so get in quick. Places must be booked and paid for in advance.
How much? Advanced booking price: £35. [nicepaypallite name="TMW Apr2120″ amount="35″]
On-the-day price (bookings close at 5pm): £50.
Cancellation: If you cancel 14 calendar days or more before the event, you'll receive a full refund of the amount you paid.
Cancel between 14 and seven calendar days before the event, refund of half amount you paid.
Cancel seven calendar days or fewer before the event, no refund.
Please bring: A bottle of/for water and a towel big enough to wrap round your waist. Please arrive free of alcohol or other drugs and shower first if you can.
If you have any queries, please email me at altogether.yoga@gmail.com
You might receive emails about similar events from me… please let me know if you'd rather not.