Stripped Down Massage Swap. Mar 17, 2020
An evening of touch, massage and sensuality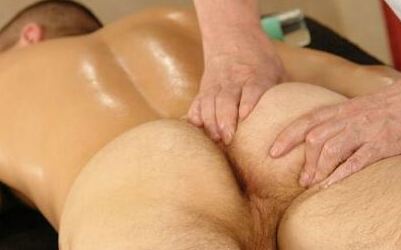 This is a "does what it says on the tin" event… a chance to get together, get naked and create some lovely connections through therapeutic touch.
An intuitive massage, offered by a man with heart but little or no formal training, can be every bit as satisfying and rewarding as one from a highly trained masseur, so in this workshop we aim to strip away alot of the mystique that sometimes surrounds the practice. It's a chance to learn (mainly from each other, giving and receiving) new techniques and perhaps explore some different approaches to massage: maybe more playful; more connected; more involving?
The workshop will be led by tantric masseur Nickles.
Who is this event for?
18+ men who are reasonably fit and flexible. You should be able to sit/kneel comfortably on the floor with both hands free for massaging.
NOTE: This event is not for you if
• You're uncomfortable being naked among other men
• You're uncomfortable being touched by other men
• You're looking for an orgy
When: Tuesday, March 17, 2020, 7pm to 10pm-ish. Please be punctual, as arriving late disrupts the session for everyone else.
Where: Neal's Yard Meeting Rooms, 14 Neal's Yard, Covent Garden, London WC2H 9DP
If you're in Neal's Yard, facing Neal's Yard Remedies (not the Neal's Yard Remedies Therapy Rooms), the Walk-in Back Rub kiosk is to the left and the (sage green) door for the Meeting Rooms is to left of that.
https://goo.gl/maps/DXRBG1tRKiB2
How many: 20 men only, so get in quick. Places must be booked and paid for in advance at www.meetup.com/better-naked-brothers/events/268708578/
How much? Advanced booking price: £30. On-the-day price (bookings close at 5pm): £50. [nicepaypallite name="SDMS Mar1720″ amount="30″]
Cancellation: If you cancel 14 calendar days or more before the event, you'll receive a full refund of the amount you paid.
Cancel between 14 and seven calendar days before the event, refund of half amount you paid.
Cancel seven calendar days or fewer before the event, no refund.
Please bring: A bottle of/for water and a towel big enough to wrap round your waist. Please arrive free of alcohol or other drugs and shower first if you can.
If you have any queries, please email Nickles at altogether.yoga@gmail.com