Online classes
Naked yoga for men.
Yes, we're now online.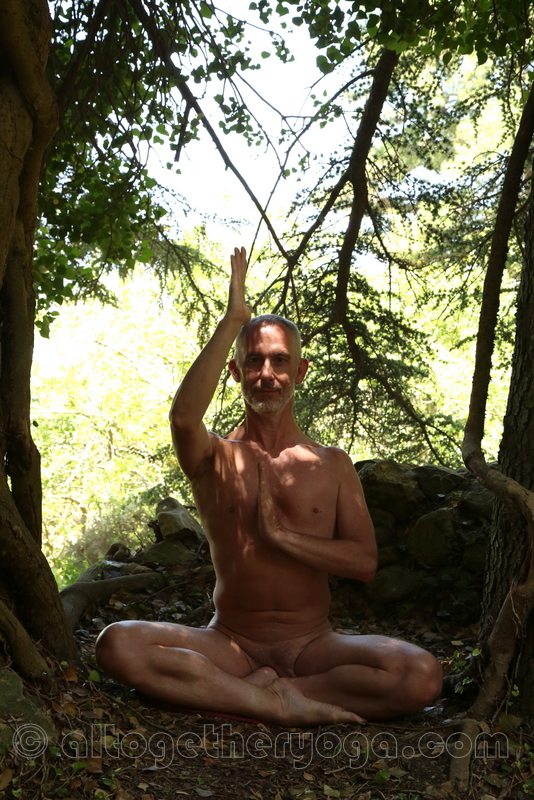 When? Wednesday mornings and Thursday evenings.
Wednesdays at 8am (UK time, BST). A one-hour flowing class designed to carry you through "hump day" (as our US brothers call it) and on towards the weekend.
Thursdays at 6.30pm (UK time, BST). The class will run until 7.55pm, so you can join the Clap for our Carers if you wish.
Where? Via Zoom, which can be downloaded for free here https://zoom.us Please download and test/play with it before joining the class.
How much? I've really pondered about how best to charge for these sessions. Many of you are, like me, self-employed and have no other source of income, so might well struggle to pay for a yoga class. I don't want to exclude anyone, so I'm asking for donations. All I ask is that you pay something, even if it's only a few pounds.
You can pay via Paypal paypal.me/altogetheryoga.
Please add a note: Wed for the next Wednesday morning ession, Thu for the next Thursday evening session.
How to join: Please pay for your class by 7.30am BST on Wednesdays and by 6pm BST on Thursdays (i.e. in advance). Just after 7.30am/6pm BST I'll send everyone who's made a donation, via the email address your Paypal account is registered to, a message containing a Zoom ID and password.
On the Zoom website, click on JOIN/JOIN A MEETING (top right), then enter the ID in the box. Please ensure you're online by 7.55am BST on Wednesdays and 6.25pm BST on Thursdays.
Suitable for: 18+ men (everyone who identifies as male).
Those with some previous yoga experience or none at all. It's fine to take rests and options are offered, so you can practice at a level that suits you.
What does the class include?
Key yoga postures, breathing techniques and meditation.
Safety first: Please be aware of your surroundings. If the floor is carpeted, it might be more tricky to balance. It's still probably a good idea to use a yoga mat if you can. If not, try to find an area where you're not likely to slip. Make sure you have enough room to fully stretch, so you don't kick or punch anything by accident.
Please keep in mind that I won't be able to offer you physical adjustments, so be sure to take good care of yourself.
What to wear? You can practice naked, as we normally would, if you wish. I've disable Zoom's recording function.
To join these classes your camera must be switched on and focused on  you.
More classes? If there's enough demand, I can also look at running a weekly afternoon session (UK time).
Queries? Just send me an email to  altogether.yoga@gmail.com
Naked yoga for men.