Friendly Yoga: Tue 7pm
Naked yoga for men. Online
A 90-minute hearty class to help you celebrate your body and how it moves.
When? Tuesday at 7pm (UK time, GMT/BST).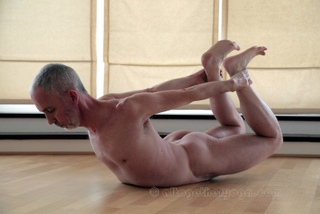 Where? Via Zoom, which can be downloaded for free here https://zoom.us Please download and test/play with it before joining the class.
How much? This is a donation-based class. Please donate between £12 and £18. You need to book (by 5 pm on the day of the class) and pay in advance. Please email me to book: altogether.yoga@gmail.com
How to join: Please pay for your class by 5pm GMT/BST (i.e. in advance). Just after 6.30pm GMT/BST I'll email everyone who's made a donation a message containing a Zoom link. Please ensure you're online and ready to go by 6.55pm GMT/BST.
How many? The average class size is 10 men.
Suitable for: 18+ men (everyone who identifies as male).
Those with some previous yoga experience or none at all. It's fine to take rests and options are offered, so you can practice at a level that suits you.
What does the class include?
Key yoga postures, breathing techniques and meditation.
What if I get a stiffie? What if you sneeze or hiccup or blink? These are all natural things that our bodies do. Erections are part of being a man. They're not offensive or shameful and need not be hidden. If it happens, enjoy the energy and carry on with the yoga. The ancient philosophies and spiritualities of the east, which have strong links with yoga, recognise and celebrate our sexual drive as an important life force.
Safety first: Please be aware of your surroundings. If the floor is carpeted, it might be more tricky to balance. It's still probably a good idea to use a yoga mat if you can. If not, try to find an area where you're not likely to slip. Make sure you have enough room to fully stretch, so you don't kick or punch anything by accident.
Please keep in mind that I won't be able to offer you physical adjustments, so be sure to take good care of yourself.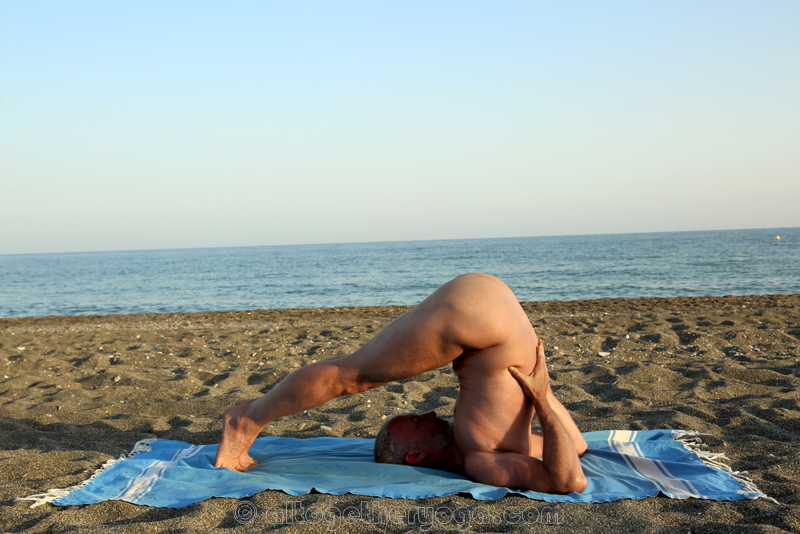 What to wear? You can practice naked, as we normally would, if you wish. I've disabled Zoom's recording function.
To join this class your camera must be switched on and focused on you.
What you need:
Something to drink.
A towel (we sometimes use one to help with the postures)
Social: Very often this class is followed by an online social/chinwag (not a masturbation fest).
Health: It's really important to me that, as far as possible, you stay safe and healthy. If you have or have recently experienced any of the health conditions listed below, please let me know before the class
High blood pressure
Low blood pressure/fainting
Arthritis
Diabetes
Epilepsy
Heart problems
Asthma
Depression
Detached retina/other eye problems
Recent fractures/sprains
Recent operations
Back problems
Knee problems
Neck problems
Any other conditions which might affect your mobility or are likely to cause you concern when doing yoga.
Queries? Just send me an email to  altogether.yoga@gmail.com
Naked yoga for men.