£20 for two classes
Some Altogether yogis have been coming to sessions for more than 10 years.
Come and find out why.
Two classes for just £20.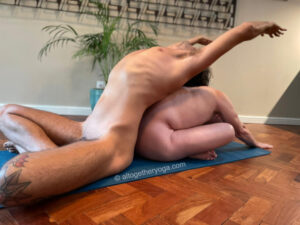 Drop me an email to book your space(s), so I can send you the SumUp payment link: altogether.yoga@gmail.com
Offer available to those who haven't attended an Altogether Yoga in-the-flesh class between March 1, 2022 and March 1, 2023 (at teacher's discretion).
£20 0ffer classes must be used by March 31, 2023.
Two classes for £20 (normal price £36).
Usual class Ts & Cs apply.
Yoga With Mates: www.altogetheryoga.com/yoga-with-mates/
Friendly Yoga: www.altogetheryoga.com/friendly-naked-yoga-for-men/