Naked yoga in Islington
Naked yoga for men: Central/Northern London.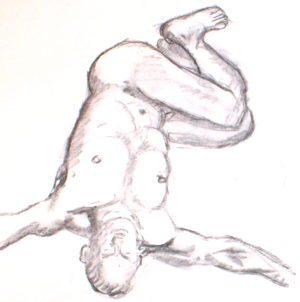 Mondays
Click on the heading below for more information:
YogaSpark: For men new(ish) to yoga. Most Mondays.
YoGrrrr: For bigger/bearier men (and their fans). One Monday per month.
YogaBuddy: Partner and pair work. Fourth Monday of the month.
xxx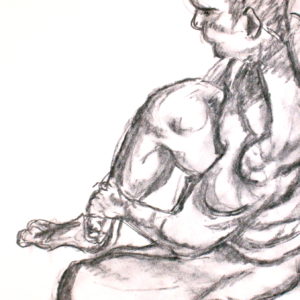 Thursdays
YogaFizz: Dynamic and energising. Most Thursdays.
YogaBuddy: Partner and pair work. Second Thursday of the month.
Click here for the class calendar
What to bring:

A yoga mat.
A small bottle of water (you can refill at the venue).
A towel (big enough to drape round you if you need to pop out to the loo).
You can buy a good quality mat from me for £15. Please email me in advance of the class if you want to buy one. If you prefer to source a mat yourself be sure to get what's known as a "sticky" mat as other "exercise" mats do not have the right sort of non-slip texture. They are available pretty widely, on the internet or from stores such as Argos.
SAFETY FIRST: A yoga mat is designed to help you avoid slipping. A large towel or sarong or something similar increases the chances of you slipping, so won't do as an alternative.
Health:
Before your first class, please consider your health. If you have or have recently experienced any of the health conditions listed below, please let me know so I can adapt the practice:
High blood pressure
Low blood pressure/fainting
Arthritis
Diabetes
Epilepsy
Heart problems
Asthma
Depression
Detached retina/other eye problems
Recent fractures/sprains
Recent operations
Back problems
Knee problems
Neck problems
Any other conditions that might affect your mobility or are likely to cause you concern when doing yoga.
To book or if you have any questions:
Send Nickles a message